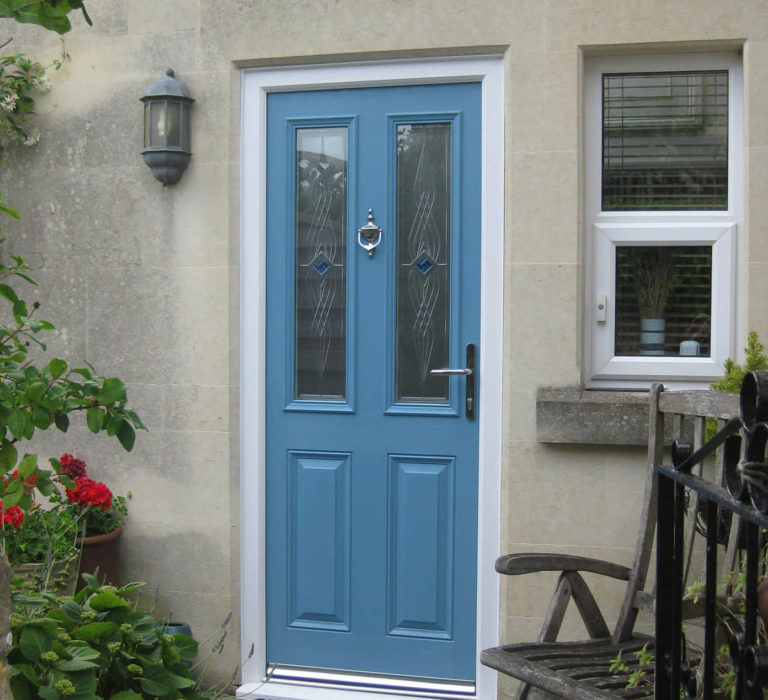 Front Door Installation Wiltshire
The Leekes installation team provided this
Wiltshire
home with a grand entrance through the addition of a
composite door
. Contact our team today to get your bespoke quote.
Making an Entrance
Wiltshire homeowner Elaine Marston will be able to welcome people to her property in style thanks to the addition of a composite door. As highlighted in the pictures, Elaine has chosen a door that perfectly suits her home. We offer each door in hundreds of RAL colour finishes, with the option of different shades inside and out. This homeowner also customised their door through furniture such as a door knocker, a door handle and glazing.
Reducing Energy Bills
After getting a composite door installed, Elaine may notice that her energy bills start to reduce. The foam core retains a significant amount of heat compared to a standard door. This, in turn, will provide a comfortable temperature year-round. Elaine will start to rely less on her central heating for warmth, which will lead to lower energy bills and reduce her property's carbon footprint.
Securing this Wiltshire Home
Elaine will start to feel safe in her home year-round thanks to the introduction of a new composite door. This door is built with a unique 48mm solid core and the door itself is almost impossible to damage. This minimises the possibility of anyone gaining entry into this Wiltshire home.
These doors have been built to PAS24 standards of security, giving Elaine the peace of mind that her property is secure. The latest locks are used in the design, providing protection against 21
st
-century burglary techniques.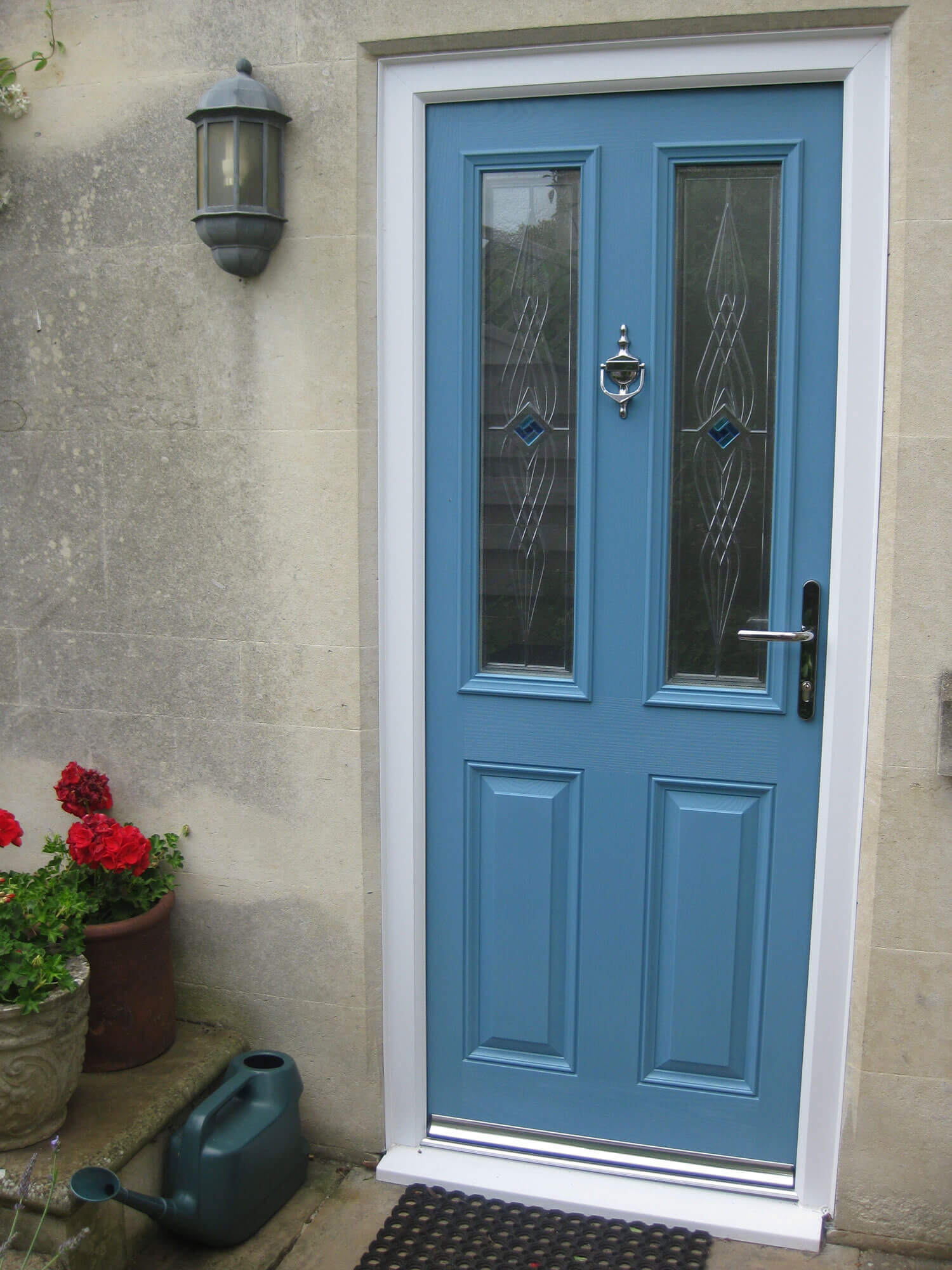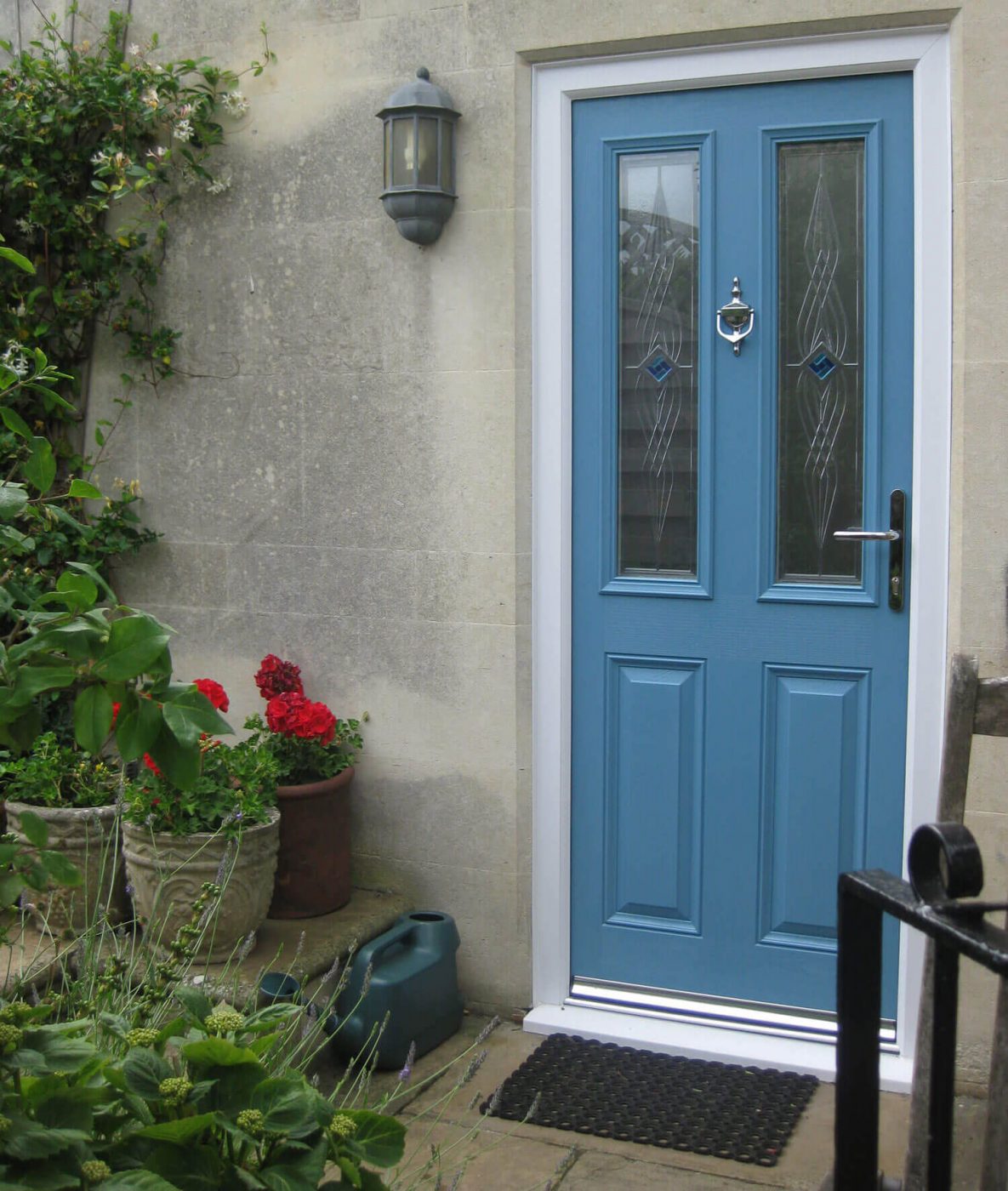 Keeping the Bad Wiltshire Weather Out
Older front doors poor quality can ruin the comfort of any Wiltshire home. But with our composite profile, cold draughts and damp will be issues of the past. These doors are manufactured with high-performance seals, preventing water from gaining entry to your home. In doing so, you won't have to worry about problems such as damp spots or rot.
"Very Professional"
Once again, the Leekes installation team provided the best service once again when carrying out the fitting in Elaine's Wiltshire home. Elaine said: "The two Leekes door fitters who removed my old door and replaced it with a beautiful blue door were very professional.
"They arrived at the time discussed, were polite and kept all the surrounding area clean and tidy, took away the old door and its fittings and gave a clear explanation of how the new door locking mechanism worked.
"I would certainly recommend Leekes."
Front Door Prices Wiltshire
If you've been inspired by Elaine's installation and want to purchase Front Door for your Wiltshire home, then don't hesitate to get in touch. You can call us on
01225 557 007
or you can fill out our
online contact form
.
If you already know what double glazing product you'd like for your home, then why not fill out our
online quote
? Just enter a few bespoke details to get a rough estimate with no obligation to book.
Or if you'd like to see our product range face-to-face, you can visit our Swindon showroom located on
Beanacre Road, Melksham, Wiltshire, SN12 8AG
.