Choosing the Right uPVC Windows For Your Home
At Leekes, we supply plenty of uPVC windows for your home. uPVC is a popular choice because it has many benefits. It is robust, so it can withstand tough conditions. All of our windows come with double glazing, which lets in plenty of natural light. But with plenty of styles on offer, it can be hard to find the right one for your needs. In this article, we will go through our options which will help you make a clear decision.
uPVC Casement Windows
uPVC casement windows are one of the most popular styles available. They are extremely versatile and weatherproof because your home won't suffer from mould or dampness problems. The weatherseals are airtight and watertight, keeping your home warmer and dryer. They are available in an assortment of colours, such as Dark Green, Windsor, and Irish Oak. The windows give you impressive energy ratings, such as 1.2W/m2K, while with a triple glazing upgrade, it will achieve an enhanced energy rating of 0.86W/m2K. The windows can also be customised in a range of styles and patterns suited to your needs.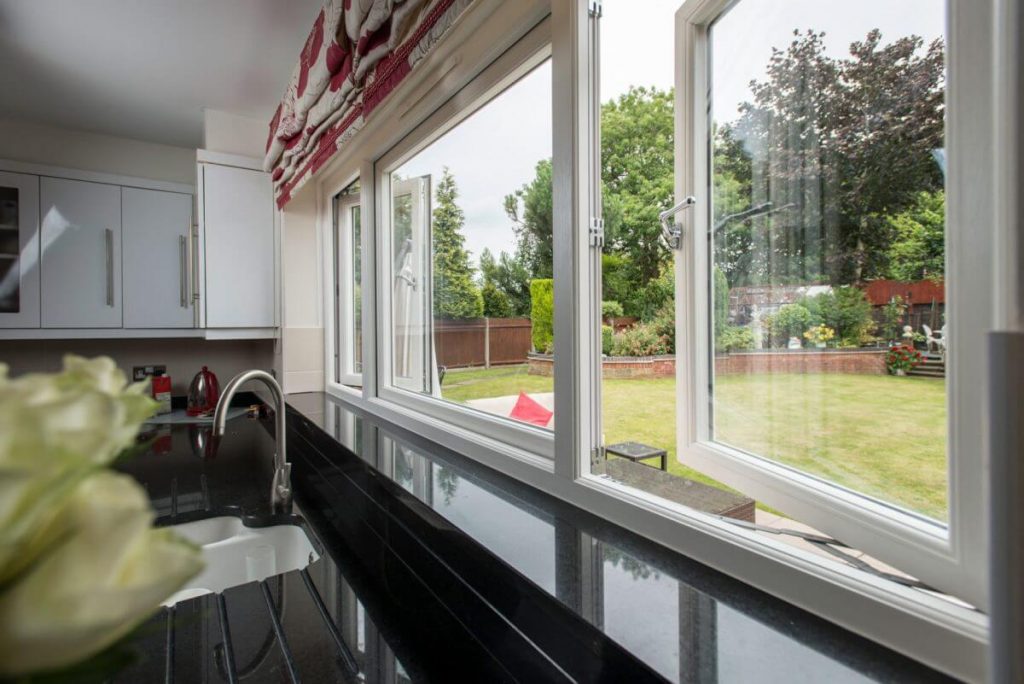 uPVC Flush Casement Windows
Our flush casement windows could be a suitable choice for your home. They offer you the realism of a timber window with all the modern benefits of a uPVC window. This is enhanced by its unique design, where instead of a chamfered or sculptured frame, they come with authentic joinery, which lets them replicate the design of wood. The openers fit fully in the frame, which ensures you will get a classic look and fantastic performance. The windows are also equipped with Secured by Design Security, so your home will be safe from intruders. Coupled with multi point locking systems, these windows are amongst the most durable on the market.
uPVC French Casement Windows
At Leekes, we fit uPVC French Casement Windows, which give your home plenty of ventilation, airflow and high performance. These windows don't have a vertical point in the middle, giving you and your home unobstructed panoramic views of your garden. They are also low maintenance because all you need to do is give them a quick wipe down, and they will look in immaculate condition. If you need a fire escape route, these windows open so wide, allowing you to climb out easily. They are useful to put in your kitchen or bedroom, giving the room a wide open space.
uPVC Tilt and Turn Windows
If you are looking for a window that gives you outstanding ventilation, then a Tilt and Turn window is your best option. The windows tilt open so hot air can escape through the top part. It is useful because it cuts back on strong breezes entering the room. The turn option lets air enter easily, so you will save money on air conditioning bills. What's more, a tilt and turn window adds a beautiful aesthetic to your home because it is available in plenty of RAL colours. This gives you a wide selection of choices at your disposal. The windows are fantastic insulators of sound, so if you live in an area such as a loud neighbourhood or near an airport, the loud sounds will be reduced to a whisper.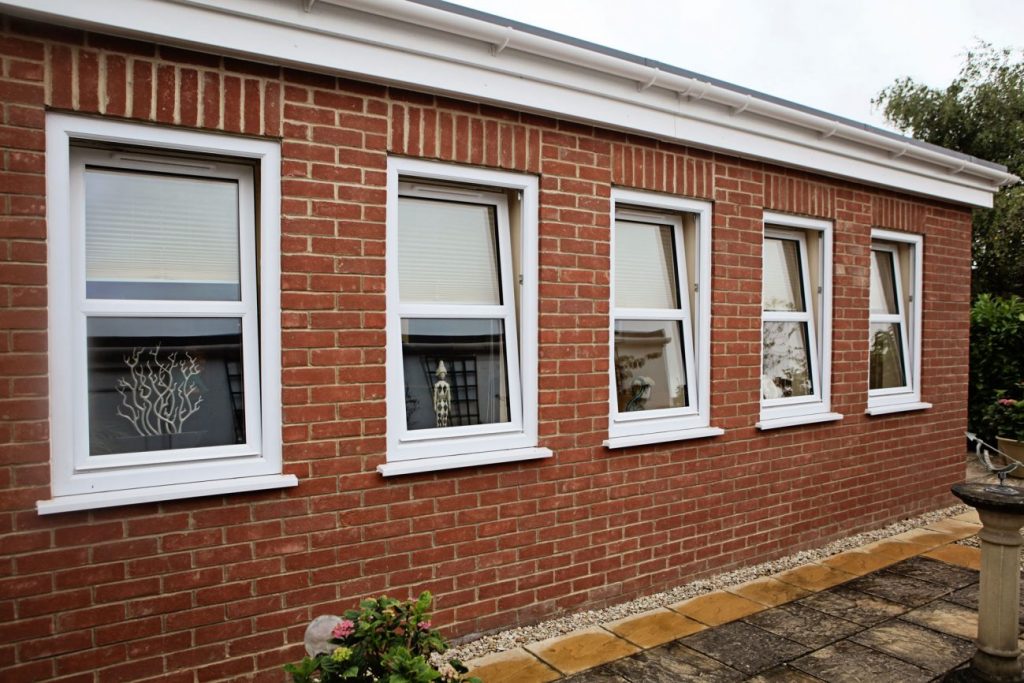 uPVC Bow & Bay Windows
Our Bow & Bay Windows come in two design styles. They consist of a clean and modern rectangular shape or a traditional arc style. The windows are available in ultra slim sightlines, which gives you and your home natural light. This makes the windows more attractive to potential buyers because when placed in a living room, your home will experience stunning, clear views. Additionally, there is a wide range of glazing options for our Bow and Bay Windows, which are tailored to individual needs. Our team of friendly, professional installers offer a made to measure fit so you can stamp your personality all over your home.
uPVC Sliding Sash Windows
Finally, we offer uPVC sliding sash windows for your home. Similarly to Tilt and Turn Windows, this style offers a traditional look combined with modern performance hardware. An older home can be renovated without losing its existing charm.
Conclusion
We hope that this article has helped you understand our range of uPVC windows. Each one is distinctive and offers plenty of benefits. We are confident that something is right for you.
When you have decided on your window, or if you have any questions, our friendly team is on hand to help you. Call us on 0800 038 5355 or fill out our online contact form. Design your window using our online quoting engine, and we will give you a bespoke price that matches your budget.
Or, if you want to see our windows in the flesh, visit our showroom in Llantrisant. We look forward to working with you soon.
Categories: Windows