Open your home with our range of back doors this summer
With summer on its way, make the most of your outdoors space with one of our back doors. Whether you want a safe way to keep an eye on your kids playing outside, host weekend BBQs or want to laze around on a Sunday afternoon, our doors can be a fantastic installation for your home.
Rear doors are usually the main or only route between your home and garden, patio or decking area, so you really want an installation that creates an ambience and makes it seamlessly easy to move between.
If you have the right space, French doors, bi-fold doors or sliding patio doors can be the perfect solution. They all seamless open, no matter the space you have, and flood a space with natural lighting. They can give the illusion of more space and help your outdoor area feel more connected to the inside.
During those warm summer days, you can open these back doors wide, allowing your property to feel open and terrace like. The summer breeze can easily circulate your space, improving the ventilation during warmer days.
Our rear entrance doors contain expansive panes of glazing but they do not compromise the security or thermal efficiency of a space. These doors deliver on both form and function, looking as good as they perform.
Update your home and make a real difference to the way you use your outdoor space. Here are the benefits of our rear doors, how they can be customised and why they can benefit your home this summer.
French Doors
We offer a range of French doors, which make the ideal back door. These designs are double doors, which means they split into two halves and open much wider than alternatives on the market. French doors are sleek and elegant, ideal for all types of property in the area.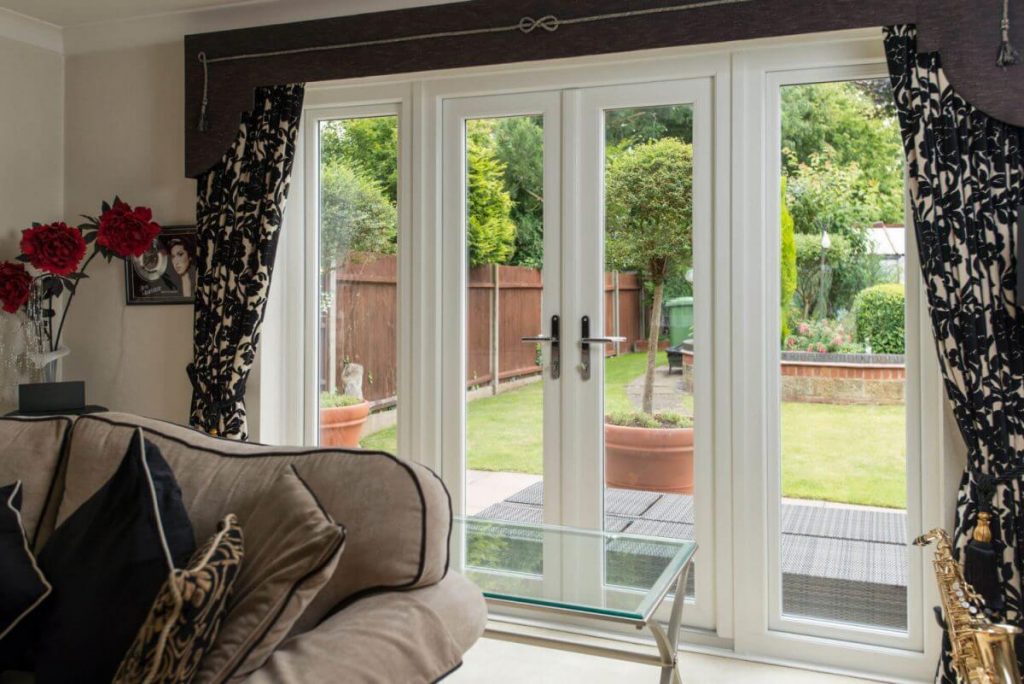 These doors are entirely bespoke, and crafted around your home. They come in a range of colours, woodgrain foils and you can even add a low threshold option. French doors have a slim profile that enables them to accommodate larger glazing panels.
Because of these expansive panes of glazing, homeowners can enjoy more open, expansive views of their surroundings without obstructions. These back doors feature multi-chambered uPVC profiles, better retaining heat within the home and keeping cold air outside where it belongs.
Patio Doors
Our patio doors also feature limited sightlines, brightening a space and allowing you to have clear views over your outside space. Our range of patio doors works on a high performance inline slider where the panels move horizontally along the frame. This slider is designed to effortlessly move open and close.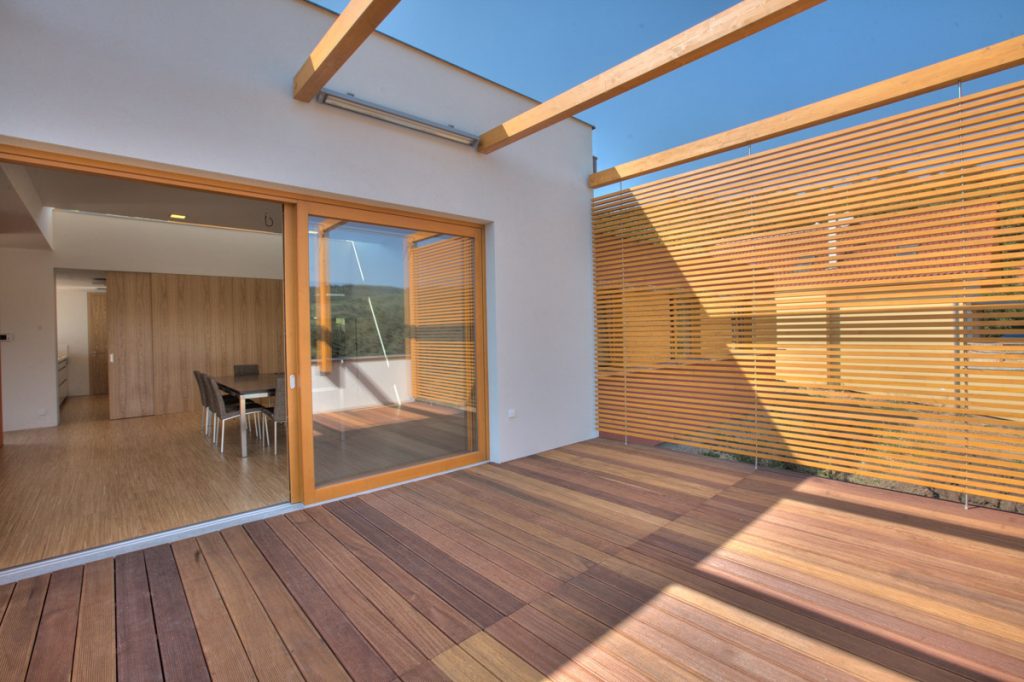 Crafted using premium uPVC and robust double glazing, you can enjoy enhanced levels of security and thermal efficiency. Patio doors easily connect a home and a garden thanks to the low threshold. This makes it easier for wheelchairs and pushchairs to enter and exit your home.
Patio doors operate on a high performance roller, opening horizontally to either side. This is different from French doors, which open with a central column. Both make an ideal back door for your home.
Stable Doors
Although more commonly installed as a back door, our stable doors can be installed as a rear door. These designs are especially beneficial in period properties, rural cottages and heritage homes. Stables doors have a two panelled design with a horizontal centre split, offer a distinctive design.

One key benefit of choosing to install uPVC stable doors over conventional back doors is the enhanced level of ventilation. You can easily open up the top panel, helping to better ventilate a space during the summer months. This is ideal if you want to open up a home but are worried about the safety of children and pets.
Bifold Doors
We install both uPVC and aluminium bifold doors. This style of rear door stands out thanks to having a unique opening system. These bifolding systems feature panels which individually fold onto each other, sitting nearly at the end of the framework. The concentina opening system is entirely unique and ideal for homes where space is at a premium.
You can choose from between two and six eaves and even have control over how the door is split. You have full control over the way these bifold doors look and perform. These doors come in a range of colours, hardware and accessories.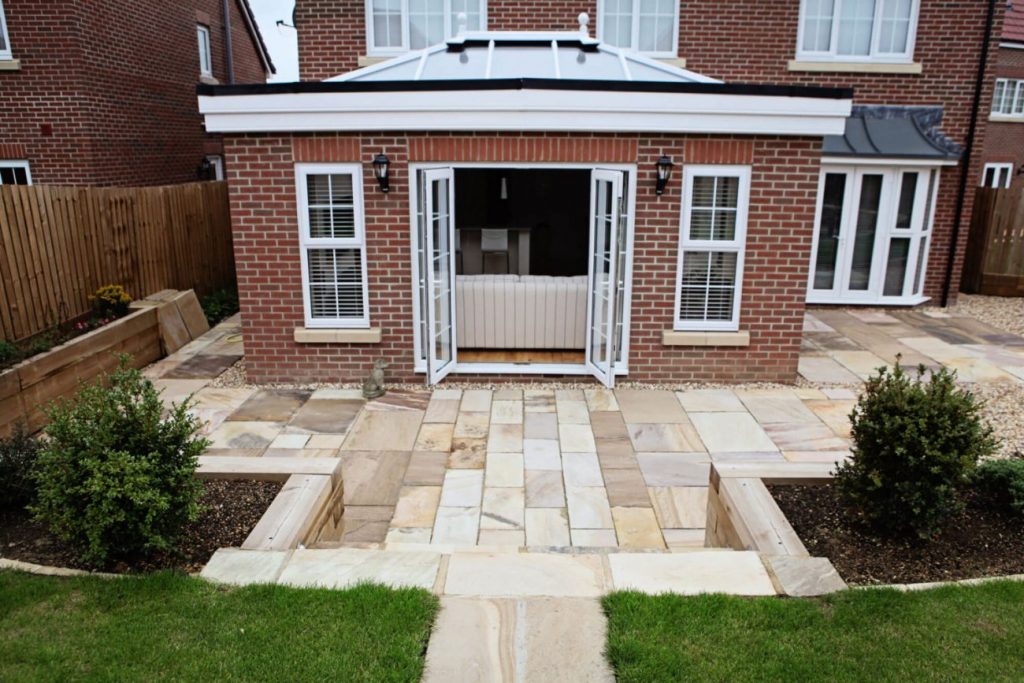 Both uPVC and aluminium designs both come with benefits. uPVC is a little more cost efficient, but aluminium is one of the most durable systems available on the internet. Aluminium is also more customisable and comes with more colours and finishes.
Leekes are proud to provide a broad array of rear doors to help you open up your home. Use the online quoting engine today to get your free, zero obligation quote today! Furthermore, get in touch with us today to learn more about our doors.
Categories: Updates