Ultraframe Installation of the Month
We're delighted to share that we have recently won Ultraframe's coveted 'Installation of the Month' award. This title, from market-leaders in the conservatory and house extension sector, is a great privilege and one that we wanted to take a moment to shine the spotlight on.
This award is given to companies, projects and installation teams that can highlight these products and show beautiful results. From the stunning photography below, we're sure you'll agree that the transformation of this property is spectacular.
Project Gallery
This happy customer is now able to enjoy a beautiful and versatile Orangery extension with an Ultraframe flat roof and lantern. This allows for a gorgeous space that they can use all year round, filled with plenty of natural light and letting them enjoy expansive views of their property.
As part of the installation, we were sure to follow Building Regulations guides closely for a compliant project that ticks every box in every way, both for the homeowners and for any technical specifications.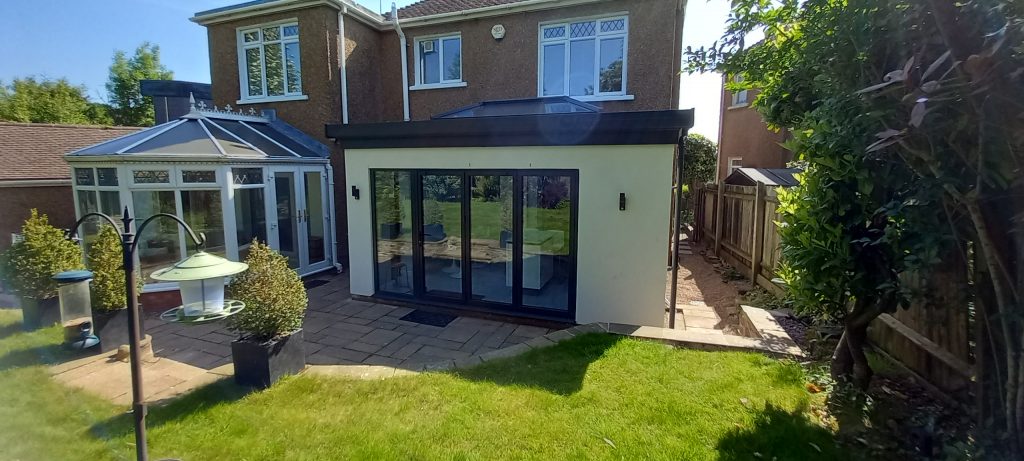 This was a project that involved many different elements and team members, from plasterers and electricians to builders and installers – all of whom are our own approved contractors. We take great pride in our work and make sure our team is made up of the very best people for the job. The results from this are clear to see.
During the installation, the team also removed walls, bricked up some openings and enlarged others for a bespoke living space that suits the customers' needs.
Finishing Touches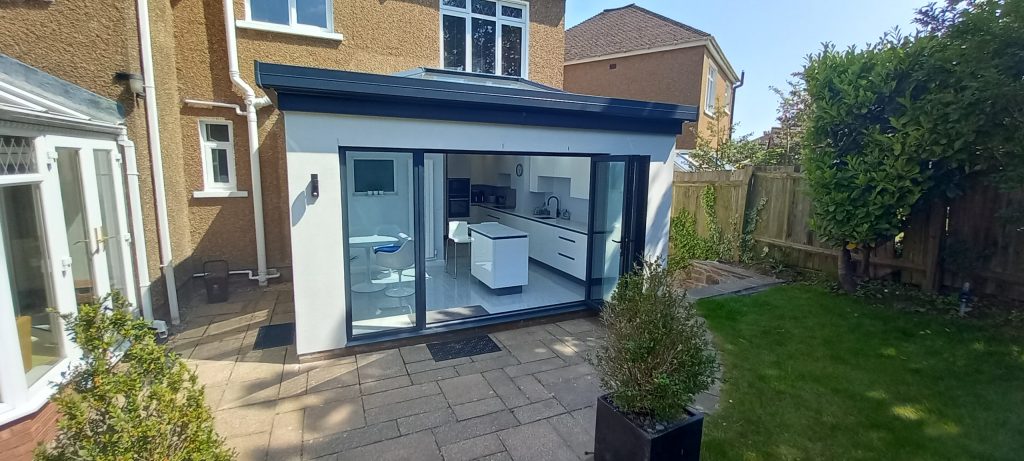 As a final finishing touch, this was complemented with a superb kitchen installation from the Leekes team, giving the customer an eye-catching and highly versatile kitchen Orangery extension.
As you can imagine, the customers were delighted with the installation, as were Ultraframe to award us 'Installation of the Month' – and, of course, we were thrilled too as we could see the results of the team's hard work.
Contact Our Team
If you're feeling inspired by this project and want to get started on your own similar home improvements – or something completely different – we welcome you to get in touch with the team here at Leekes, either via phone on 0800 038 5355, our online contact form, or by request a free quotation on our online quote tool.
We look forward to speaking with you soon.
Categories: Case Studies
Tags: conservatory, house extension, kitchen extension, orangery, ultraframe