Which Conservatory Roof is Right for you?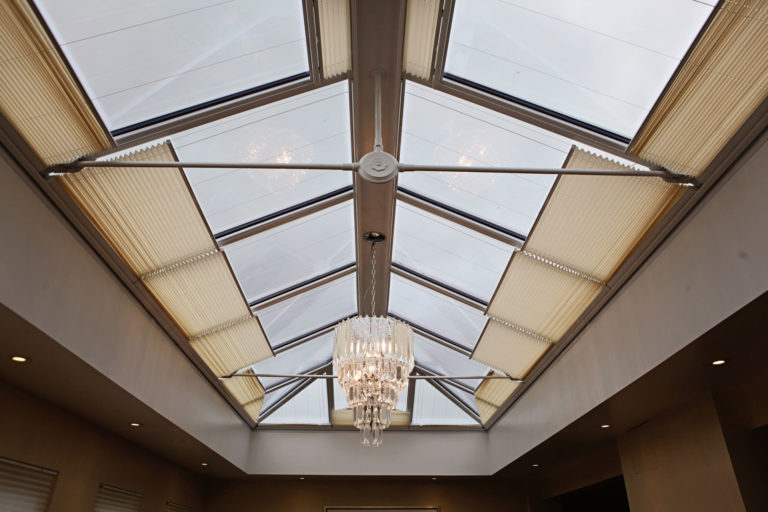 Conservatories have come a long way since the 1980s. Long gone are the days of poorly put together polycarbonate constructions. Nowadays the conservatory is one of the most eco-friendly, thermally efficient and secure installations you can have for your home. Luckily, it is also really easy these days to outfit your existing conservatory to ensure that it keeps up with modern standards without having to replace the whole thing. Modern innovations have led to a series of conservatory roof replacements that have been specifically designed to bring your conservatory into the 21st century! Today we wanted to break down the various conservatory roofs we sell here at Leekes Windows so you can be assured that you know which one is going to be best for you. 
Glass Roof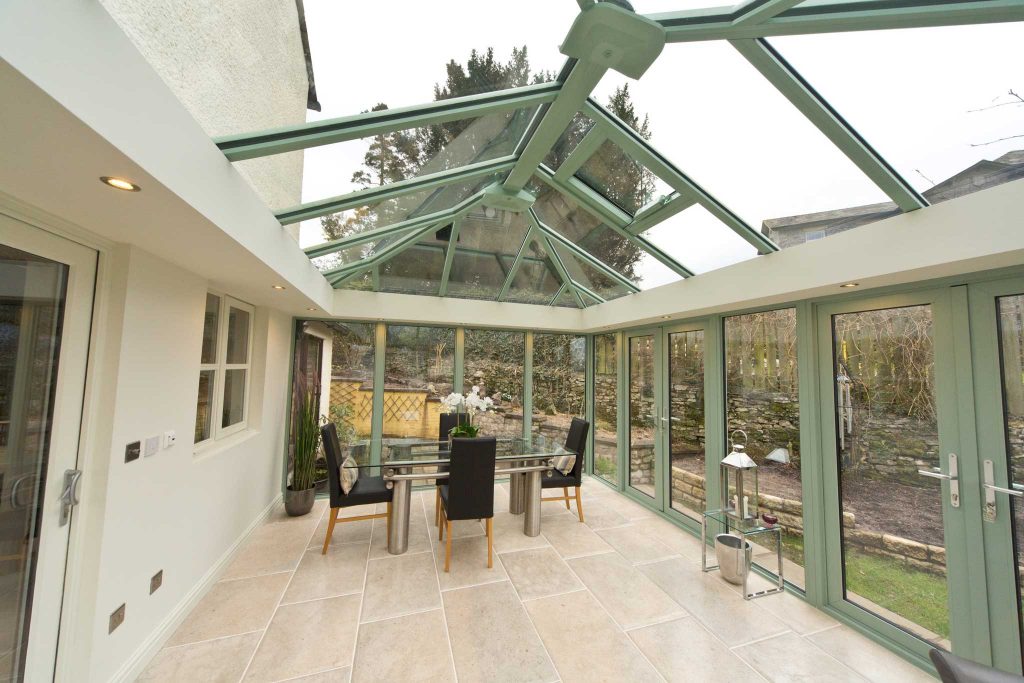 Glass conservatory roofs from Leekes Windows offer exceptional high performance and huge amounts of natural light for your home. These offer the most direct upgrade to the old polycarbonate roof and are more affordable than the other options we have available. With advances in technology, particularly with regards to double glazing, it has never been a better time to upgrade your polycarbonate roof to a glass one. 

Our glass conservatory roofs are completely transparent in design. They'll allow much more light to pass into your extension and into your home. You can truly connect the outside light with the interior of your home with one of our glass roofs.
LivinRoof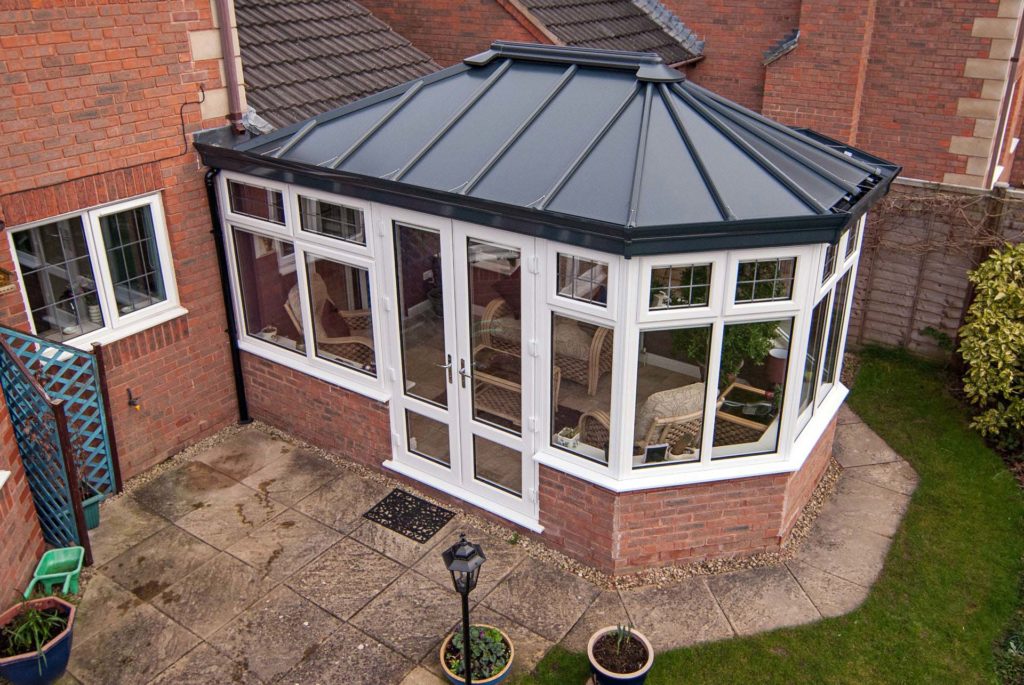 The Livinroof by Ultraframe is a solid conservatory roof system. This roof sacrifices some of the light levels that are brought in with a glass roof or a polycarbonate roof but gains massively in terms of thermal efficiency, privacy and security. The roof features lightweight composite panels that are supported by an aluminium frame. Across the roof, specific gaps will be left to fit double glazed glass panels so that light can still enter through the roof. With a livinroof by Ultraframe from Leekes Windows, you can expect an exceptionally modern touch for your conservatory extension. This roof will negate all the problems with thermal efficiency whilst also still allowing light into the room with the specifically designed glass panels. 
Solid Conservatory Roof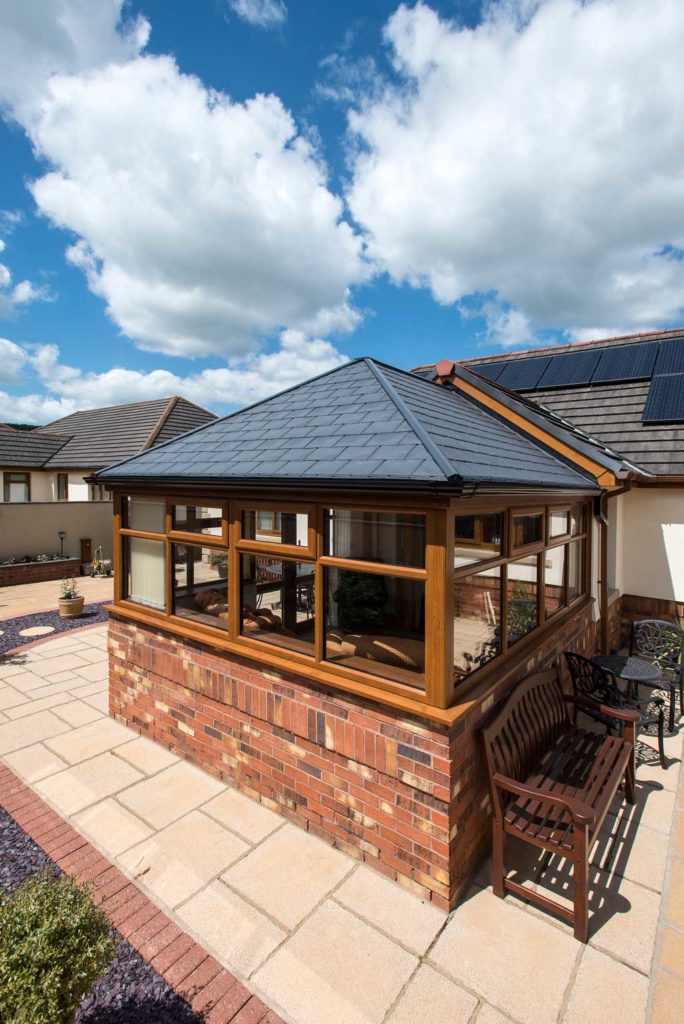 If you're looking to completely redo your conservatory into more of an extension then the solid conservatory roof is probably for you. This roof uses a tiled design with double glazed windows on the ceiling to provide your conservatory with the look and feel of a full blown extension. Your conservatory will become more of a room than a conservatory. The glass panels on the sides will be retained however, you will lose the light coming in through the ceiling. In return, your home will have added value with the look of a modern extension and will give your home a brand new feel. 
UltraRoof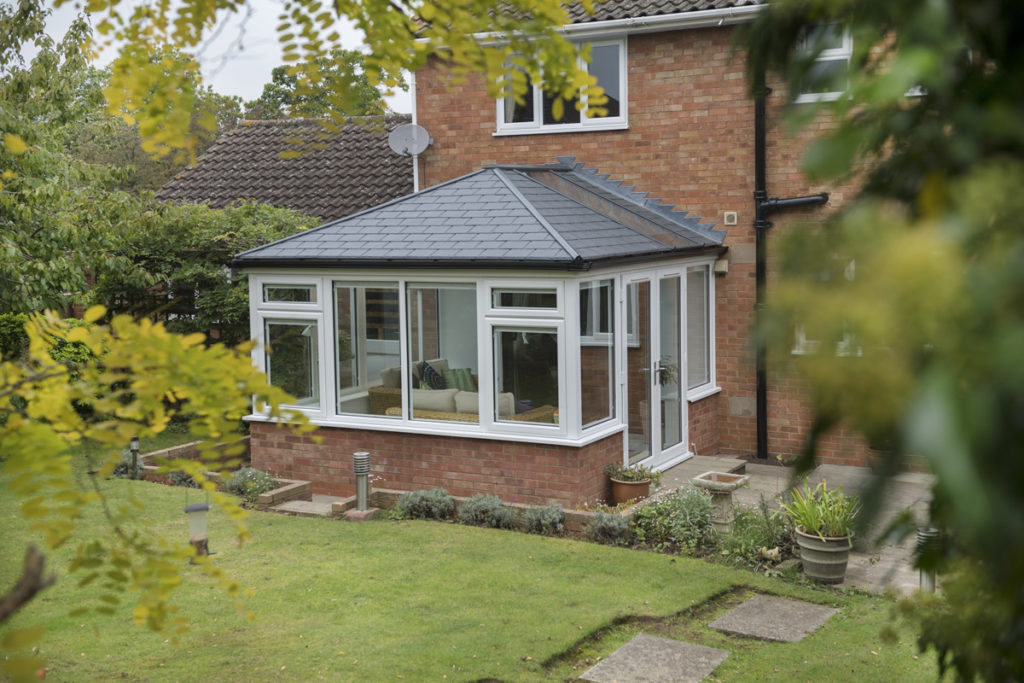 The UltraRoof by UltraFrame is the premium version of the solid conservatory roof from Leekes Windows. The Ultraframe Ultraroof is the most modern innovation when it comes to thermal efficiency, weatherproofing and quality. The Ultraroof uses the same panel system as the Livinroof but overlays it with a set of tiles that provide exceptional weather resistance. Your conservatory will turn into a wonderful extension of your home, providing the same levels of thermal efficiency as any other room in the house.
UltraSky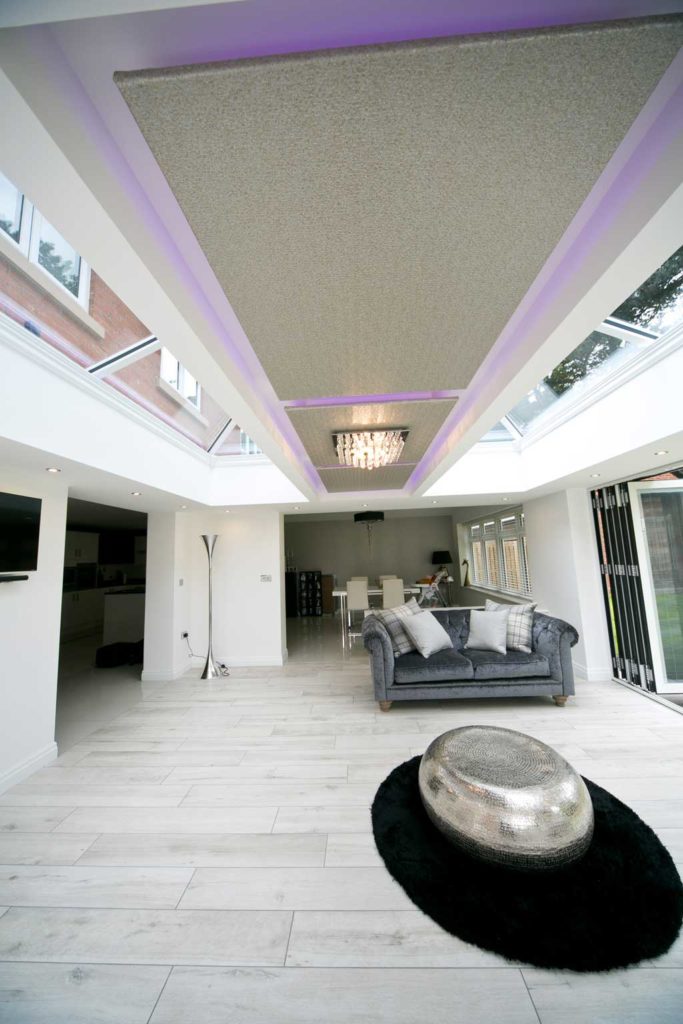 With the Ultraframe Ultrasky roof, you will be provided with the highest quality lantern roof available on the market today. This option is perfect for the homeowner who wants the levels of thermal efficiency, privacy and security that come with the more extension like options but wants to retain the light that comes in through the ceiling in their conservatory. These roofs provide full weather protection and are made to measure to your conservatory or orangery, just as the other options on this list are!
Conservatory Roofs from Leekes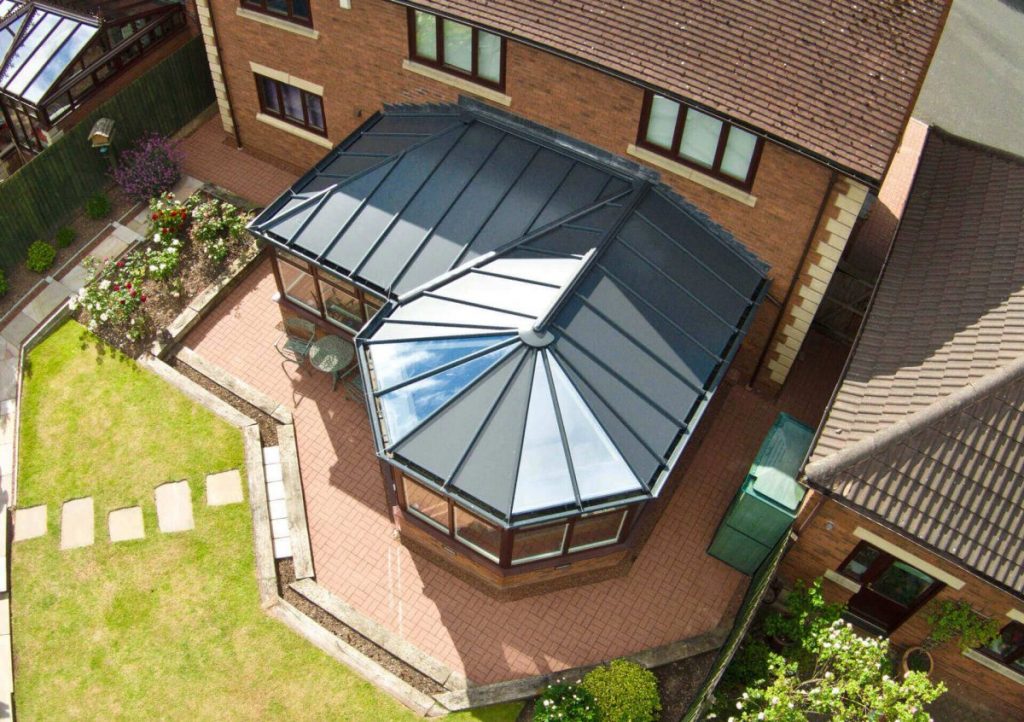 If you're interested in any of these conservatory roofs for your home, then please visit the individual pages for them on our website for a whole host of information on each. Here at Leekes Windows, we want to make sure that our customers are fully informed of the products they are buying so they can rest easy in the knowledge that they know exactly what it is they are getting. If you're feeling inspired why not use our free no obligation quote engine today! The easy to use tool can give you a price within minutes! If you have any specific questions about the products we have talked about today, then please contact us through our online contact form or give us a call on 0800 038 5355. One of our team will be more than happy to help. Give your home the upgrade that it deserves with a new conservatory roof from Leekes Windows.

We look forward to hearing from you!

Categories: Updates