A Quick Guide to Rockdoor's Composite Door Designer
At Leekes, we install many different composite doors for your home. Composite doors are a very popular choice because they are very robust and sturdy. They will protect you against tough conditions and ward off intruders. We work with market leading installers Rockdoor to provide you with industry-standard composite doors. But what do they offer? Read on to find out more.
A composite door from Rockdoor is an ideal choice for your home. This is because they are designed to look the part, outperforming uPVC and timber doors. These doors don't just look fantastic, but they will benefit from unrivalled thermal efficiency as well when you select one. They are some of the most secure doors on the market because their tough frame and advanced double glazing will help protect you from intruders. Our doors are available in many configurations, so if you want to create a traditional property or bring your home right up to date, there is a style that is right for you.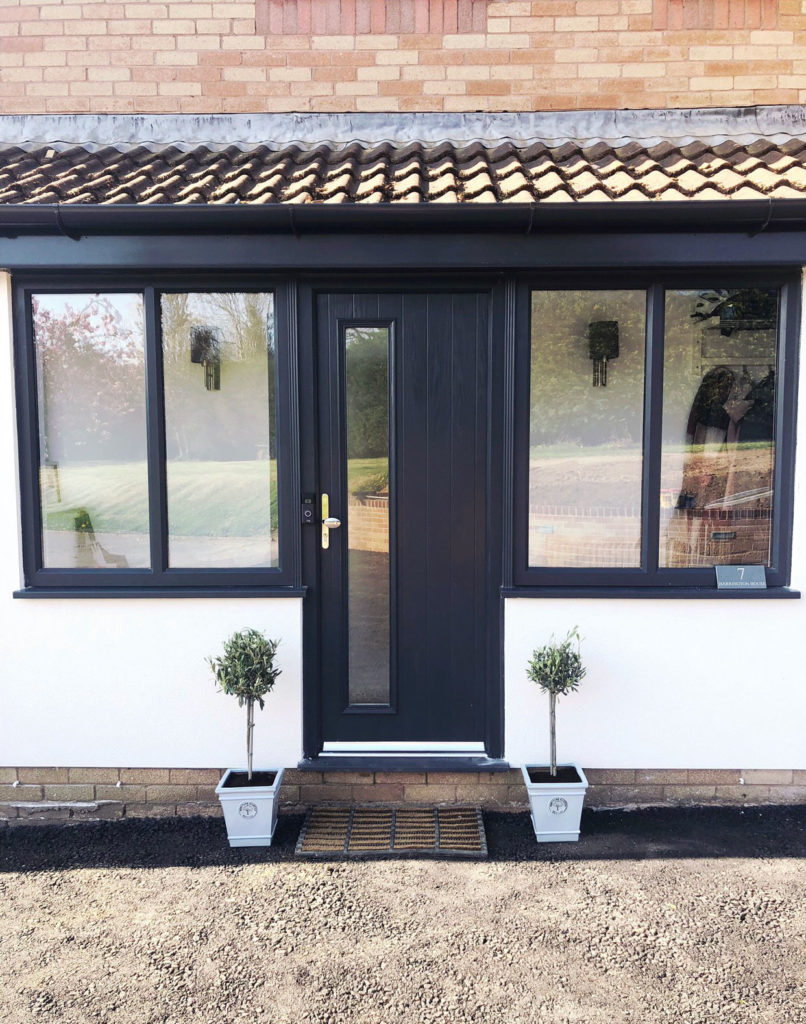 When you choose a composite door from Rockdoor, one of the most important things is that you create it down to the finest detail. That's why we offer a bespoke service where you can customise every bit of your door. Our online door designer will help you customise your door to however you want it. The first thing you do is choose what kind of door you want. There are many styles to go for, including Irish Oak, Montana, or Acacia, each with its own personality.
You have plenty of choices when it comes to a Rockdoor Composite Door because we offer a full range of colours and over 25 different styles, including Manhattan and Vermont. Your style can be customised much easier, so it will match your standards. You can even choose from a Stable Spy View door, which is a stable door combining rustic aesthetics with a spy hole so you can see if any intruders enter your property.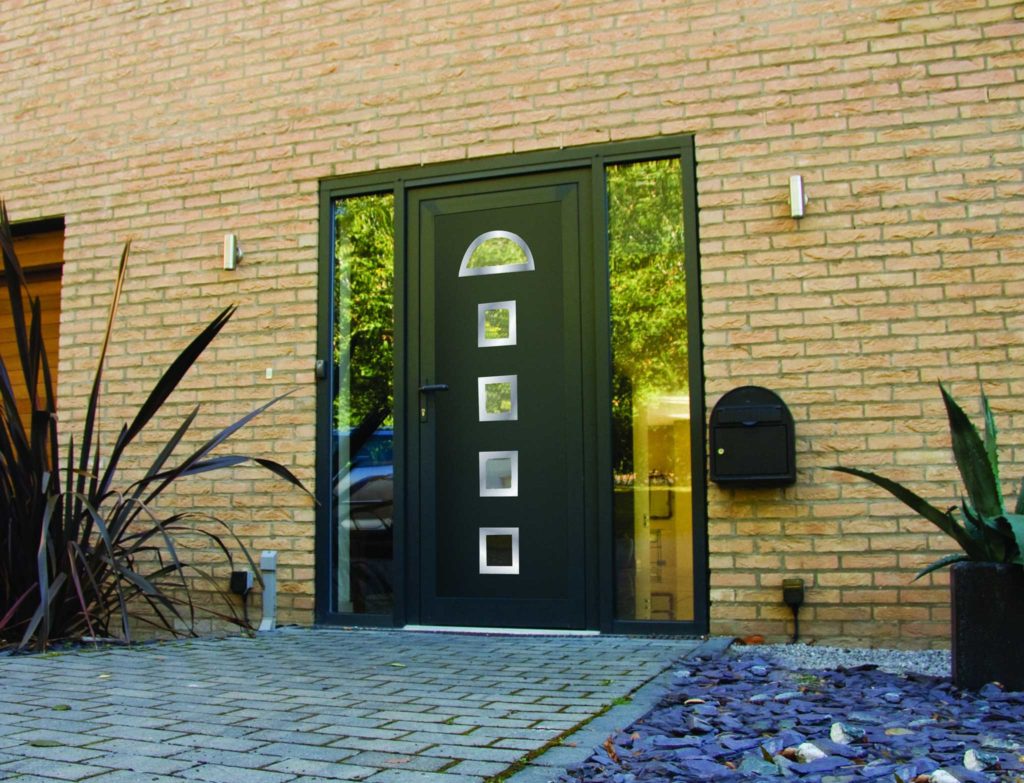 After you have selected your door style, you can choose your door's colour. Rockdoor offers a selection of colours for both the outside and inside. This will give you more freedom in creating your ideal door in a vast range of colours, including White, Chartwell Green, Slate Grey, or Ruby Red. You can either have something to blend with your home or go for a colour that will be the talk of the neighbourhood.
We offer dual colour options as well, which means you can choose a colour to match the outside or go for something completely different. Here, you get various options, including Emerald Green, Ruby Red, or Agate Grey. There is a plethora of options, so choose something that you and your family will be happy with.
But the door colour isn't the only thing you can customise either. You even have options for the frame colour as well, which include Anthracite Grey, Emerald Green, and White. The inside of the frame comes in White, which will match any colour on the available options. Help make your new composite door stand out.
As previously mentioned, all the doors come with glass designs. Here, choose from a selection of patterns such as Crystal Bevel, Diamond Leading, or Summit. There are even patterns you can choose from to help enhance your home's privacy too, which include Sandstone and Gluechip. You have many options to boost the personality of your home.
Rockdoor offers two distinctive handle styles. This includes the Rockdoor Lever and Rockdoor Pad. The Rockdoor Lever is available in Polished Chrome, Polished Gold, Stainless Steel, Midnight Black, and Graphite, allowing for a sleek and professional finish. The Rockdoor Pad has a thicker handle, which is available in the same colours. You can modernise your home with a selection of bar handle offsets as well, which allow you to pull your door open. The choice is up to you because you can choose what suits your home.
Once you have personalised your style to your heart's content, request a personalised quote that is suitable to your budget. Our online quoting engine will help you get an instant and accurate price.
We hope that this article has helped you understand Rockdoor's Composite Door Designer in more detail. For a free personalised online quote, get in contact with Leekes today on 0800 038 5355, and our friendly team will be here to help you.
Categories: Updates
Tags: a quick guide to rockdoors composite door designer, composite doors