What is an Orangery?
When you're looking to extend your home, it can be difficult to know what the different options are. Conservatories are more often than not the go-to, but there are other options available. Homeowners in South Wales can now choose products such as orangeries and other house extensions such as garden rooms or sunrooms. That's why the team at Leekes has put together this advice article to tell you What is an Orangery?
The Design
The design of an orangery differs to that of a conservatory. Unlike a conservatory which is designed with uPVC frames, the orangery design comprises of more brick, with large windows and a flat roof with a glass lantern. Usually, this extension is designed with windows on one side, traditionally the south-facing side.
By using brick, the orangery offers the South Wales homeowner more of a real-room feel. The brickwork extends into the architecture of your property, suiting the design. This provides you with a much grander looking extension.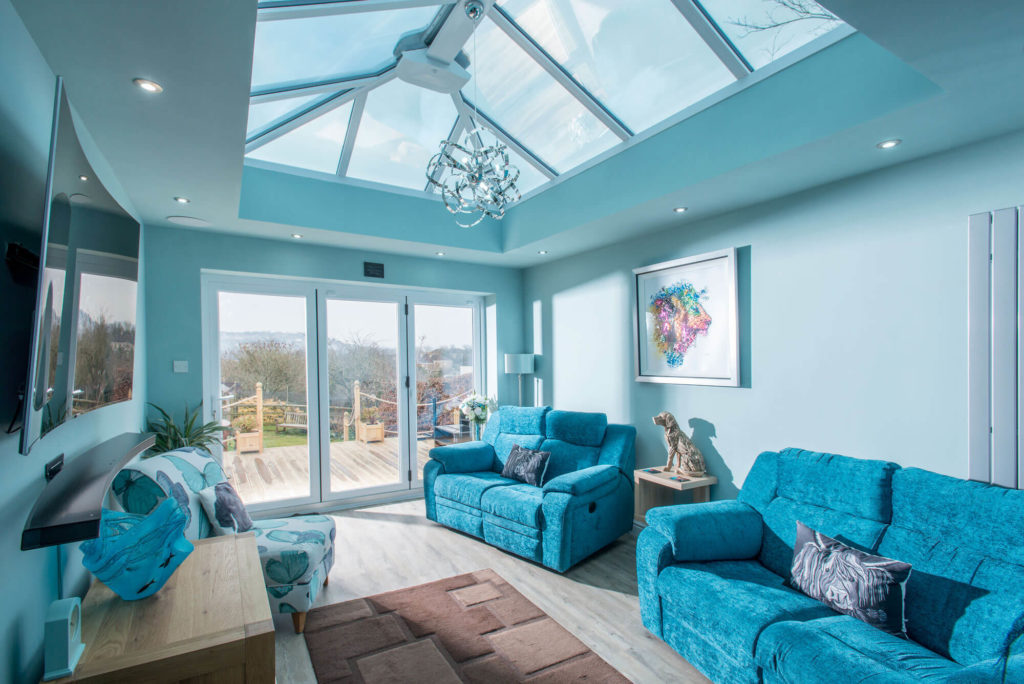 Increased Privacy
As the orangery design comprises mainly of brick, it affords the South Wales homeowner with more privacy. The conservatory design has lots of glazing panes, meaning the homeowner can feel like they are being watched. This isn't an issue with the orangery design, with the brick pillars allowing you to get full use of your extension year-round without feeling the neighbours are looking at you.
Through using quality double glazed windows and doors within the design, you can have peace of mind your orangery will secure your property. The multi-point locking on the frames of uPVC or aluminium will work alongside the brick pillars to offer rigidity. Although conservatories previously had a reputation for being easy targets, you won't have to worry about that with the modern orangery design.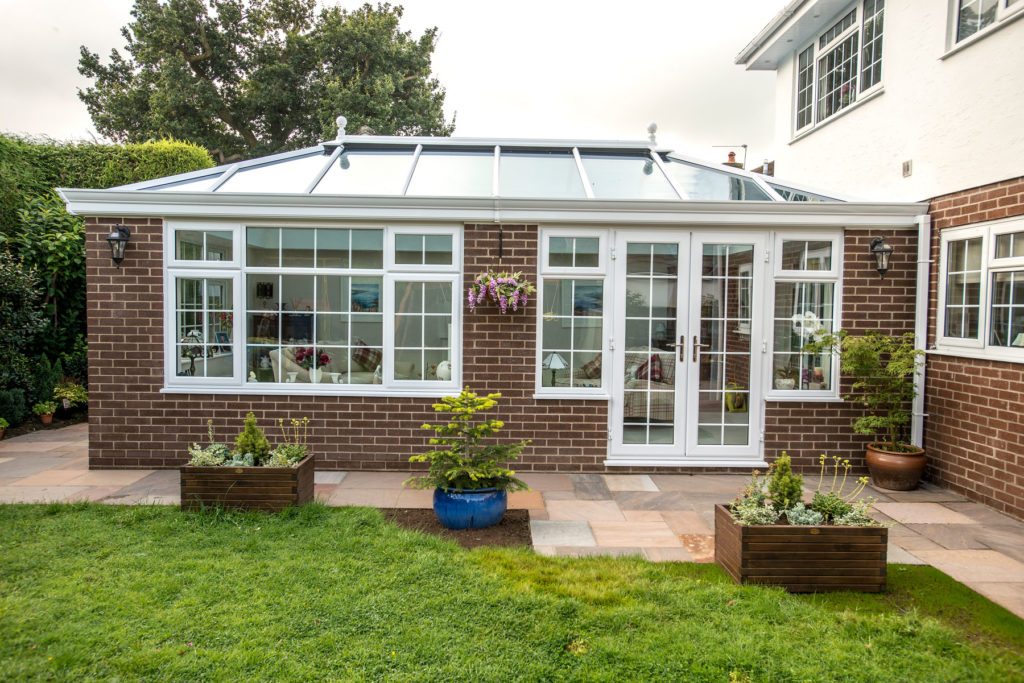 Thermally Efficient Design
Brick offers a superior thermal performance to uPVC. When the brick design of the orangery is combined with the double glazing products, you'll enjoy a thermally efficient space. Heat will be trapped within your orangery throughout the year.
Unlike a conservatory, you won't be left with an icebox in the winter or a sunroom in the summer. The orangery design allows the South Wales homeowner to make full use of the extension year-round. What you use it for, is entirely up to you.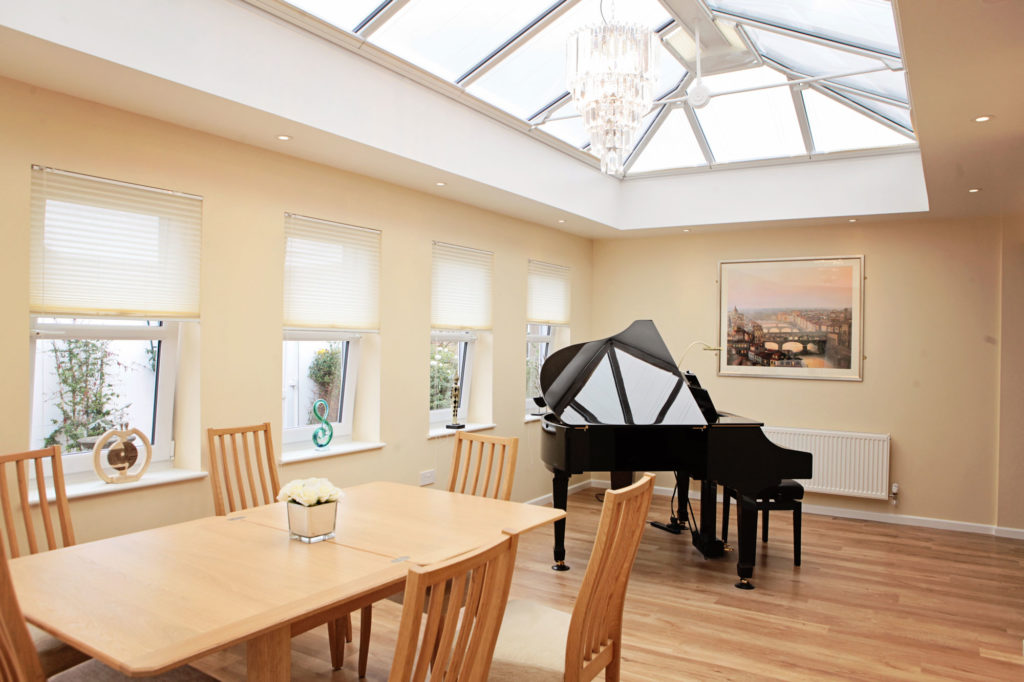 Flexible Design
Orangeries are extremely flexible by design, offering more flexibility than a conservatory. Designed to suit an array of dimensions, what the South Wales homeowner uses their orangery for is up to them. Some homeowners use theirs as kitchens, dining rooms, home office, playroom, bedroom or just somewhere to store their belongings.
As many installers put the homeowner in control, it's entirely up to you what you want it to look like. The windows and doors within the design can be customised in a range of different colour and woodgrain foil options. The walls can be painted to suit the style of your home.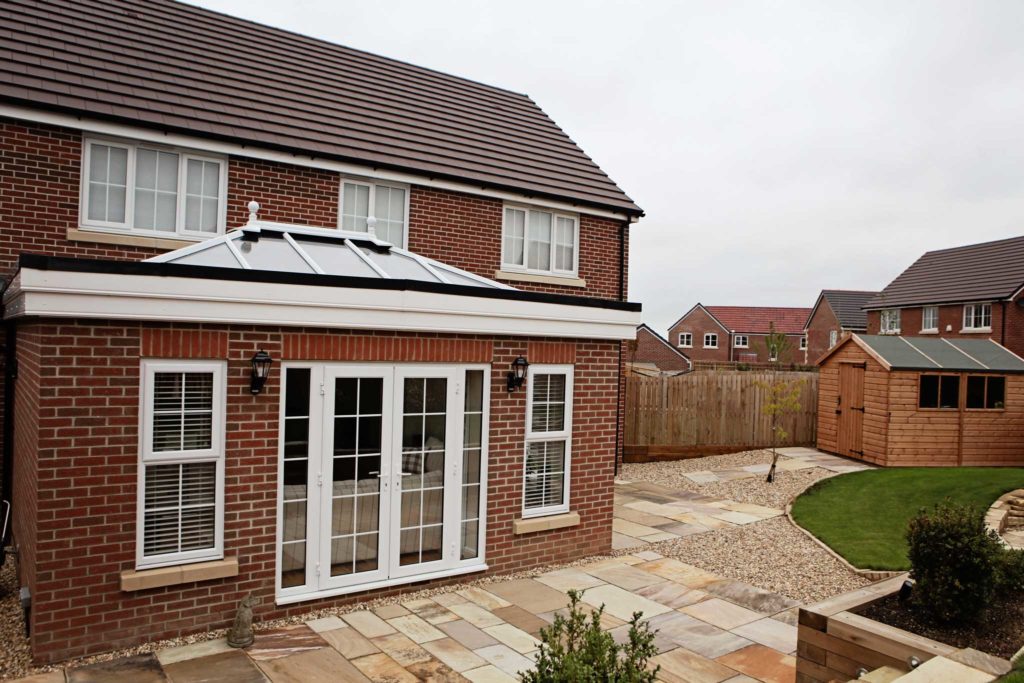 Orangery Prices South Wales
If you've been inspired to buy an orangery for your South Wales home, don't hesitate to get in touch. You can call 0800 038 5355 or fill out our online contact form and we will be back in touch.
For homeowners that know the style orangery they want, you can start an online quote. Just enter a few details to receive a bespoke estimate, with no obligation to book.
Or why not visit your nearest showroom. Click here to find yours.
Categories: Advice Articles